Patio & Indoor Dining, Takeout, Pickup and Curbside Available.
We're Foodies who, like most Tehachapians, just wanted a few more options.  Virus mania set us back for awhile, like many others, but we felt it was time to jump in and live life, contribute to our community and cook up things we loved, so we partnered up to create 4 Seasons Cafe inspired by this "land of 4 seasons" we love so much. 
    We hope you love the food and while we all have to make a living, this is more than just about selling food for us.  It is about community and adding something special to our incredible little mountain town.
We really value your feedback and suggestions!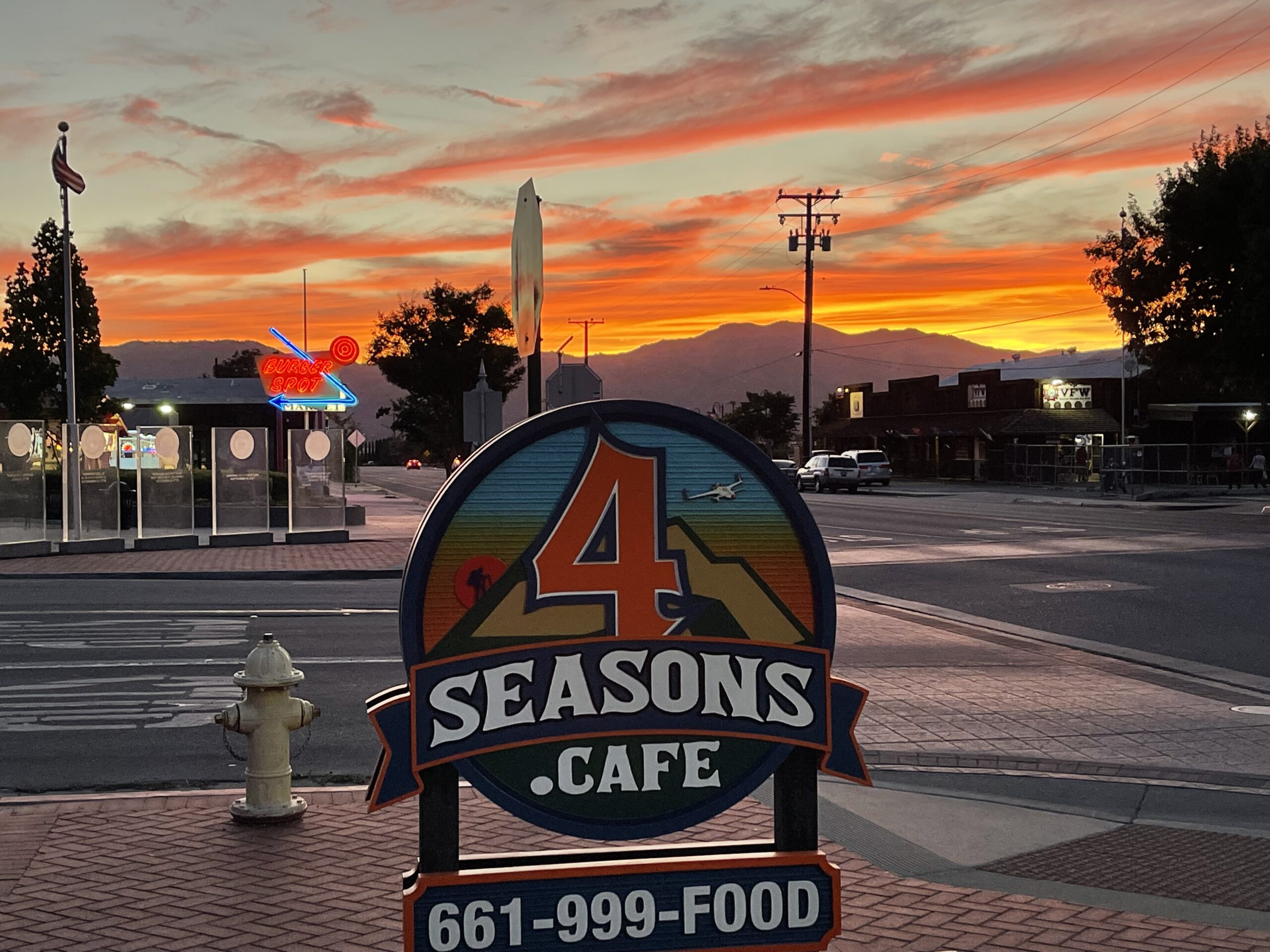 Opening Hours
Tuesday-Sunday 11:00am – 8:00pm
Closed Monday